F

ront9

T

echnologies
iPhone application development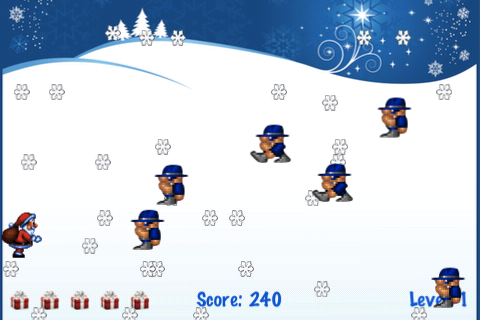 Stop the thieves from stealing all of Santa's gifts before Christmas!

The thieves are coming after all of the toys and Santa needs to hit them with snowballs to stop them!

The more thieves you stop, the faster they move and the more friends they bring.

See how many points you can score - just tap the screen to chuck a snowball at a thief.

See if you can score more than all of the other players using Game Center.

Just in time for the holiday season - a good old fashioned action game that will give everyone hours of fun!
You can find Christmas Gift Thief in the Apple iTunes store soon!