F

ront9

T

echnologies
iPad / iPhone Legal and Business Apps
iCLE
iPad Version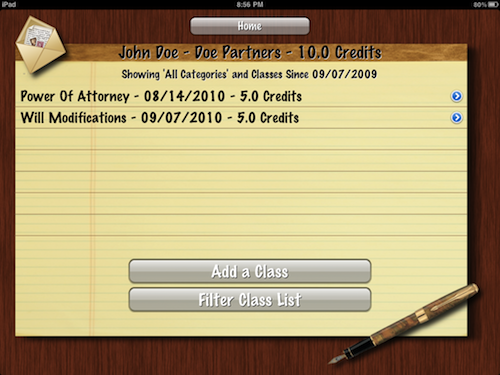 iPhone Version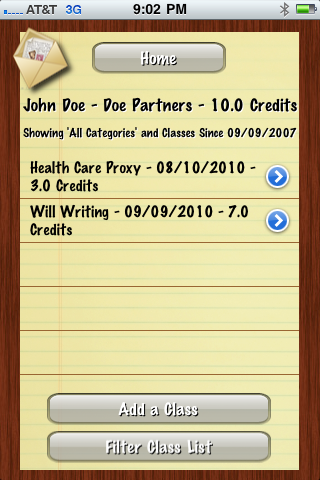 iCLE is great for attorneys and office managers.
iCLE helps with the tedious task of tracking your CLE credits over the years.
Some of the benefits that you get by using iCLE are:

Track class information for multiple attorneys
Use category filters to see how many credits you have in a particular category
Use date filters to see how many credits you have since a specific date
Add pictures to each class to store your certification forms
Email credit information to any email address
Links to free CLE information on iTunes
iCLE provides a great way for large offices or sole practitioners to track their Continuing Legal Education credits.
You can find iCLE in the Apple iTunes store by clicking on the image below (opens iTunes).