F

ront9

T

echnologies
iPad / iPhone Legal and Business Apps
iPerformance Review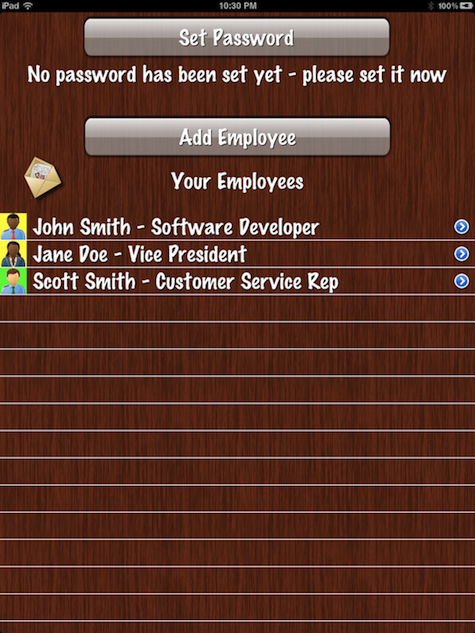 iPerformance Review is a great way to track employee performance, behavior, and goals for employee performance reviews.

Some of the benefits include:

Track multiple employees
Easy color coding provides quick snapshot of patterns of performance
Quickly add and view notes
Quickly add and view goals
Quickly update progress of goals
Email all information to yourself or anyone else
Password protect all of your information
It is very important that the information you are collecting be kept private from prying eyes and the password feature on this app provides an extra layer of protection.
Store all of your employee performance information in one quick and easy to access location with this app - you'll more accurately and effectively track employee performance.
You can find iPerformance Review in the Apple iTunes store by clicking on the image below (opens iTunes).